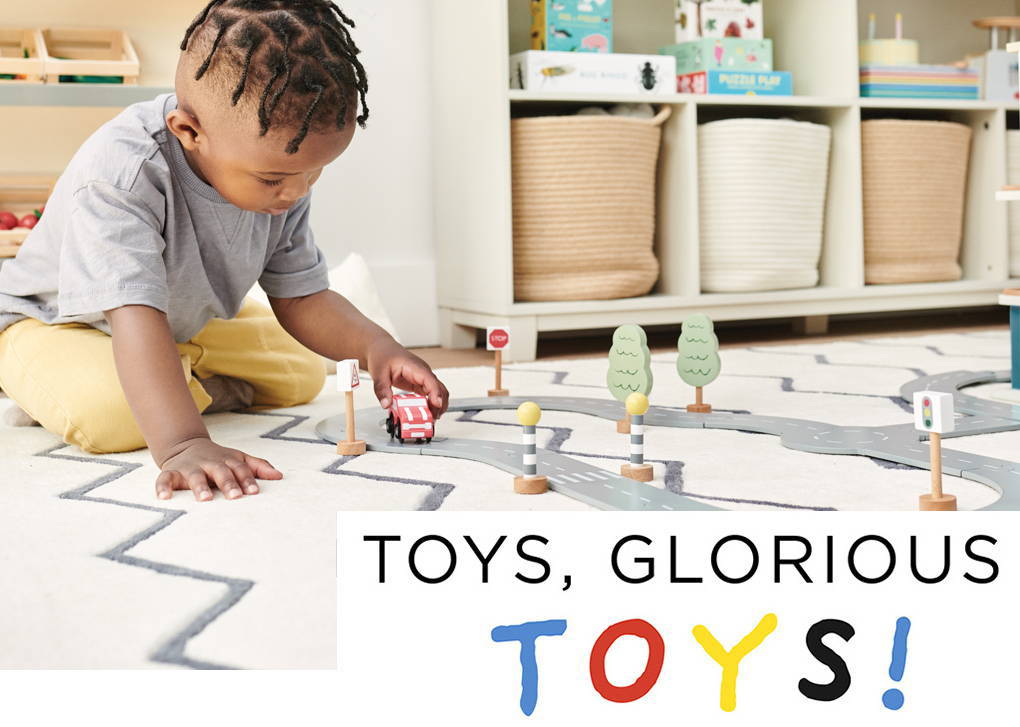 THE BEST TOYS FOR TODDLERS & CHILDREN
Buying the best toys for 3 year olds can be tricky and choosing toys for children as they get older doesn't get any simpler. It's easy to pick something that looks attractive and fun, but there's lots of other factors to consider too.
Is it just a quick fix of fun for your child, or will the toy exercise their imagination and encourage learning through play? And, also something that's very important to us at GLTC, is it kind to the planet?
From the best toys for toddlers, to those stand out gifts to captivate older children, we've selected our top toys for different age groups.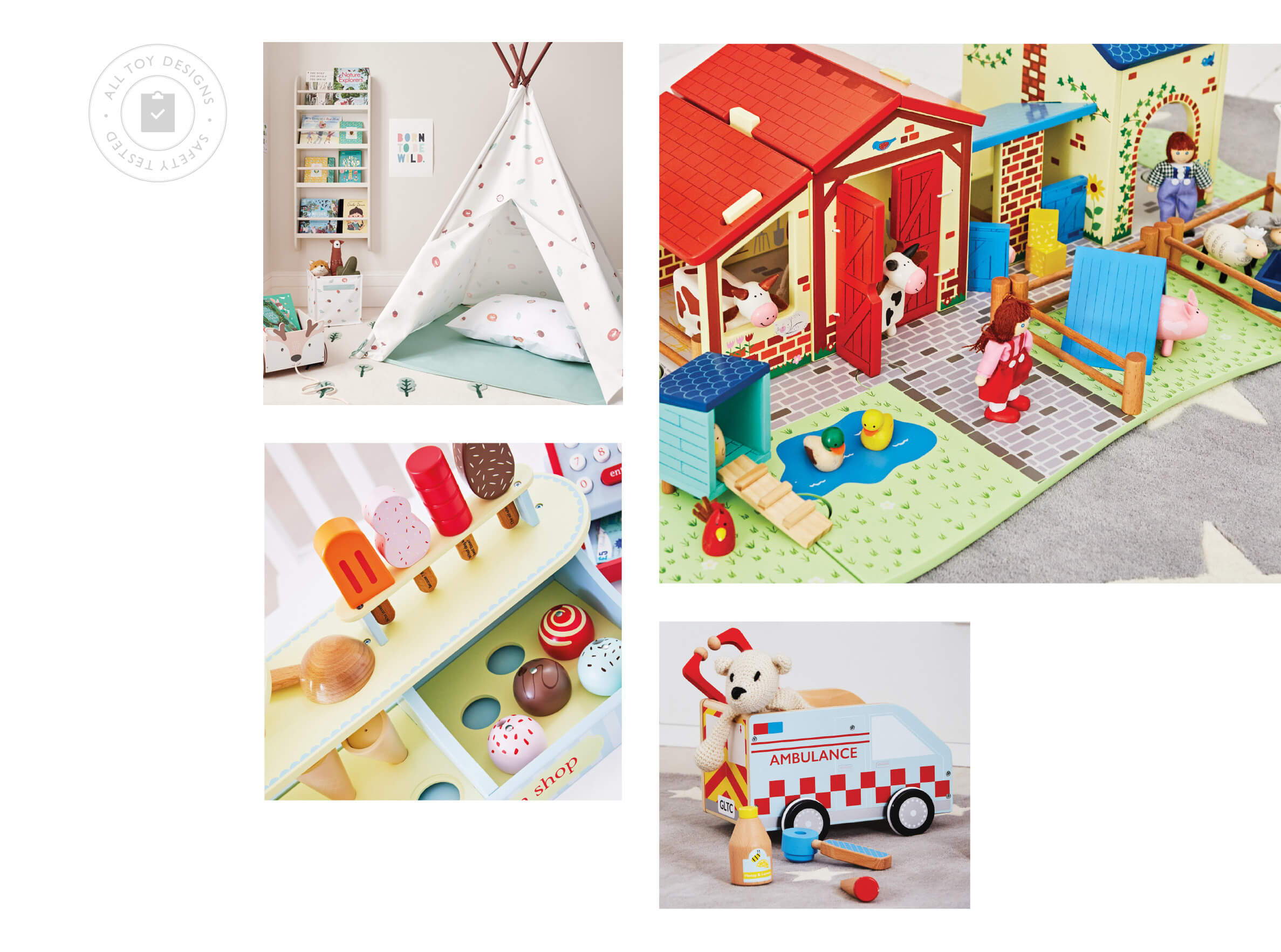 WHY CHOOSE OUR WOODEN TOYS?
Our toys for different ages are designed to do much more than simply entertain your child. Each one is intended to stimulate learning and develop your child's skill set.
What's more, our wooden toys are better for the environment than their plastic counterparts. Made from responsibly sourced wood, they're long-lasting and durable so can be passed on to siblings and grandchildren.
All our toy designs are rigorously safety tested, so when you shop with us you can feel confident that your chosen gift will be safe for your child.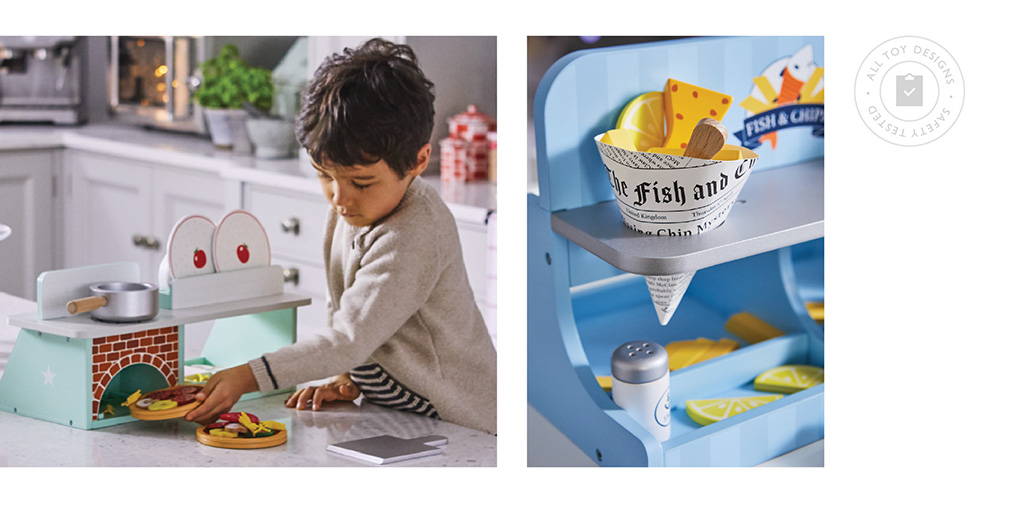 THE BEST TOYS FOR 3 YEAR OLDS
At 3 years old your child is becoming more and more curious about the world around them; that's why every other thing they come out with is a question! As their imagination and intrigue thrives, role play toys give them the opportunity to recreate real life scenarios and grow in confidence. Choose from one of our eye-catching tabletop Play Shops & Cafes or our realistic, detailed Play Kitchens and let your child get stuck into real world play.
At this age, children are still developing their fine motor skills, hand-eye coordination, and shape & colour recognition. It's important to nurture this development with toys that encourage them to pick up and grip things – it's all great practise for school.
Our Lolly & Scoop Ice Cream Shop has a magnetised scoop for serving up sweet treats and is stocked with an array of colourful delights to help children learn about colours & shapes as they respond to orders. A toy like this is one of the best toys for a 3 year old to learn through play.
THE BEST TOYS FOR 5 YEAR OLDS
5 is a fantastic age. Your little school goer will have grown in confidence and independence, they'll have made new friends and have developed a taste for their own likes and dislikes. It's great to see your child blossom, but growing tastes can make gift buying trickier.
With years of experience under our parenting belts, we've found the best toys for 5 year olds are ones that encourage creativity and problem solving. At this age, they'll be up for a challenge and their increased attention span means they'll enjoy toys that require focus.
Our Construction Site Set gets their brains ticking as they work out how to man the crane and use the wrecking ball. 5 year olds have improved finger control so a more complicated toy like this will provide a fun challenge for your little creator's hands.
Our Wooden Toy Garage With Track & Wooden Play Shop & Cafe will test their imaginations when it comes to more focused and sustained imaginative play. They're perfect for play dates and sibling play as they encourage children to work together. Negotiation and cooperation skills are vital to nurture as they spend more time with their peers at school.
THE BEST TOYS FOR 9 YEAR OLDS
At the grand old age of 9, your little learner isn't so little anymore. This doesn't mean learning through play has to stop! Toys for older children tend to take on a different, more grown-up form as they grow in independence.
As children get older, they're happier to spend time by themselves. A teepee is the ideal hideaway for a 9 year old. Our sturdy teepees are a doddle to put up so your child can pop theirs anywhere, indoors or outdoors. They provide a secluded haven for independent, quiet-time activities, such as reading a book or drawing.
Another way to nurture their independence is to teach children about saving money. Our Count the Pennies Money Box is a fun way to encourage children to save and gives them the chance to start earning money for doing chores.
Your 9 year old may have grown into a strong character by now, but they're still at an important age for testing out roles and exploring who they are. A Dressing Up Rail is the perfect gift to incorporate into fancy dress games. A passion for dressing up and performing will help them grow in confidence. Alternatively, a rail could provide a child with the responsibility of choosing their clothes for the next day and hanging them out in preparation.
Our toys for different age groups help improve motor skills, develop communication and independence, and have a vital role in nurturing a child's imagination and creativity, as well as their relationships with friends and family.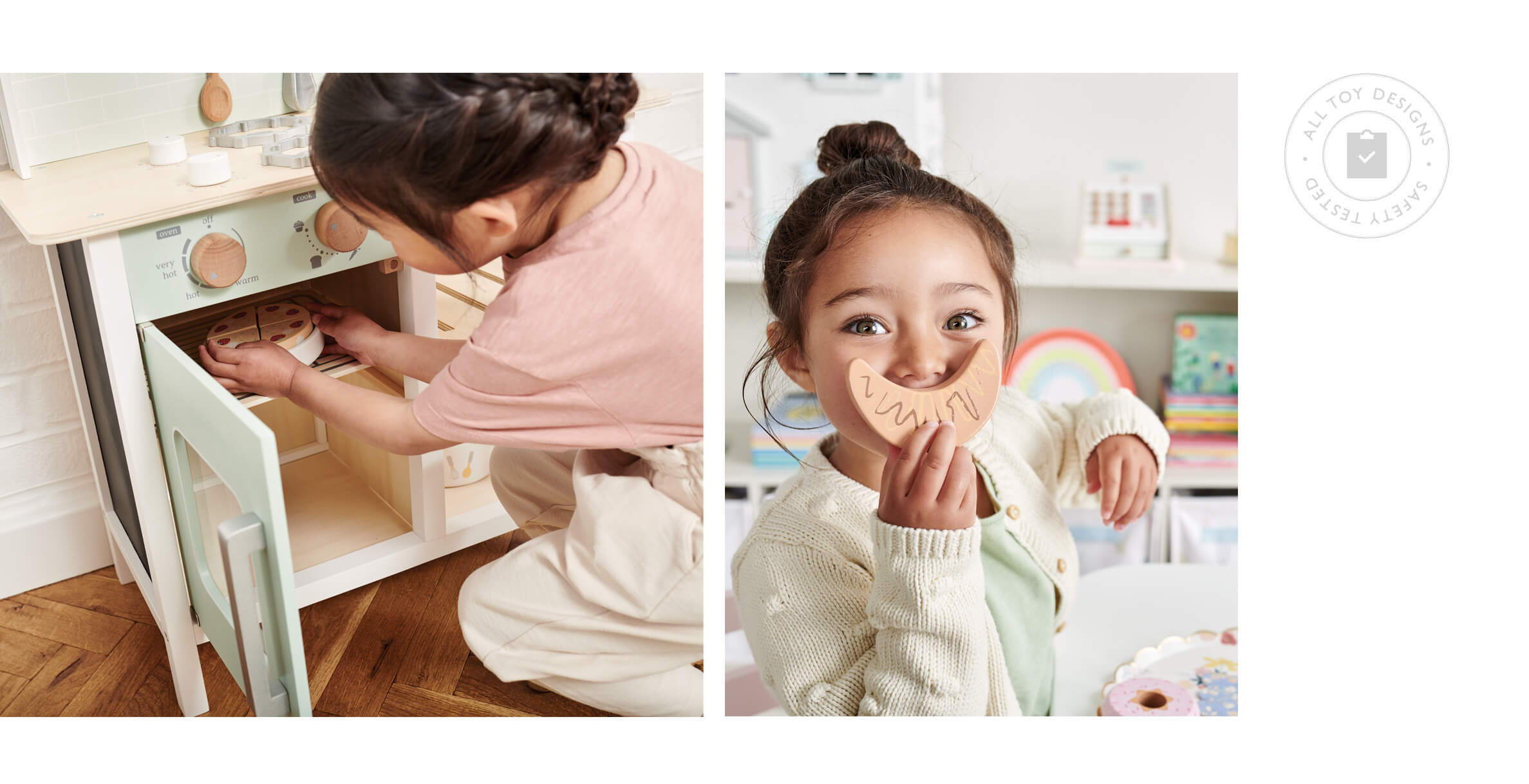 Explore our wide range of top-notch toys for toddlers and older children today.