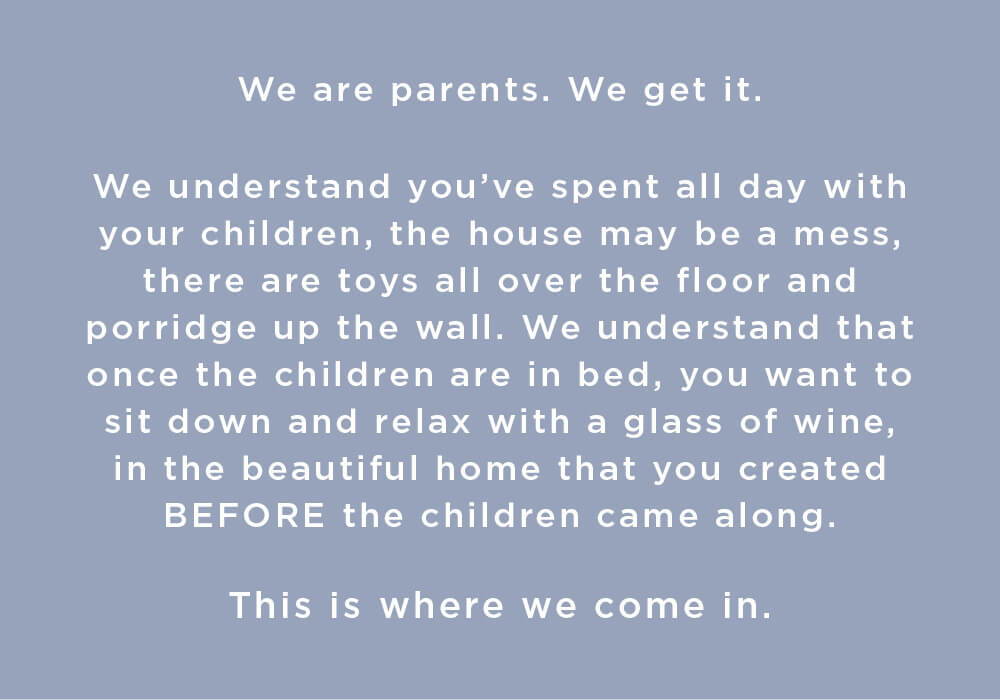 Sustainable products
As a retailer that provides products for parents and children, we're passionate about preserving our planet for future generations. That's why most of our products are made from wood, as opposed to plastic, to ensure they're durable and will stand the test of time. We only use safe and child-friendly materials in our products and packaging, and make sure all our waste is disposed of responsibly. We carefully select our factories to make sure that they share the same values as us when it comes to sustainability and responsible sourcing. Find out more about our product, packaging and sustainability policies here.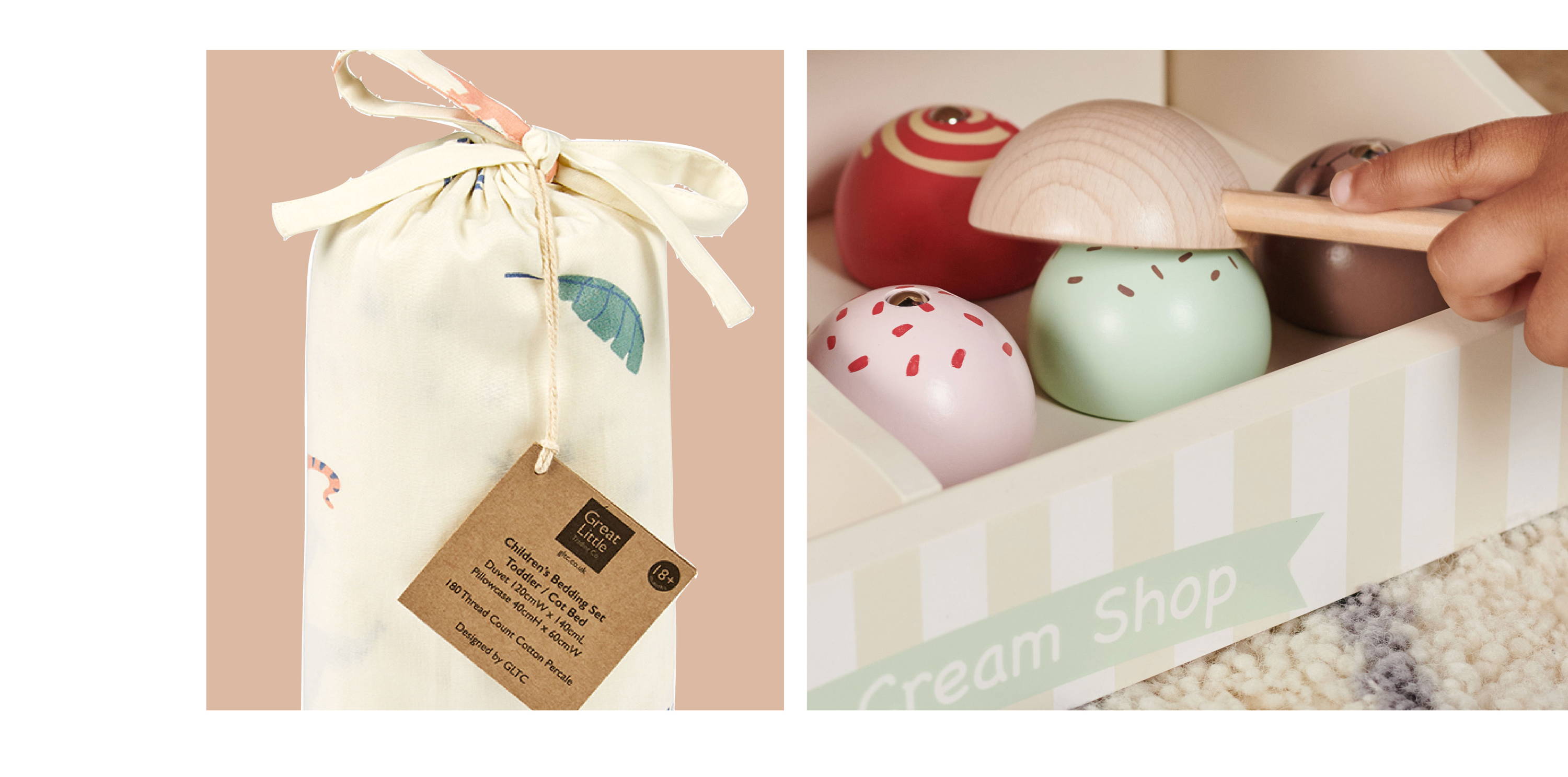 Clever design
We design and make genuinely useful, problem-solving and beautiful products that work hard to earn a place in a family home. Our UK design and buying team create the products that we, as parents, need every day in our own homes. Our wooden toys encourage imagination, fun, play and development, our clever storage helps parents organise and make sense of family spaces, and our bedroom furniture and accessories help to create calm spaces for children to grow, learn and sleep.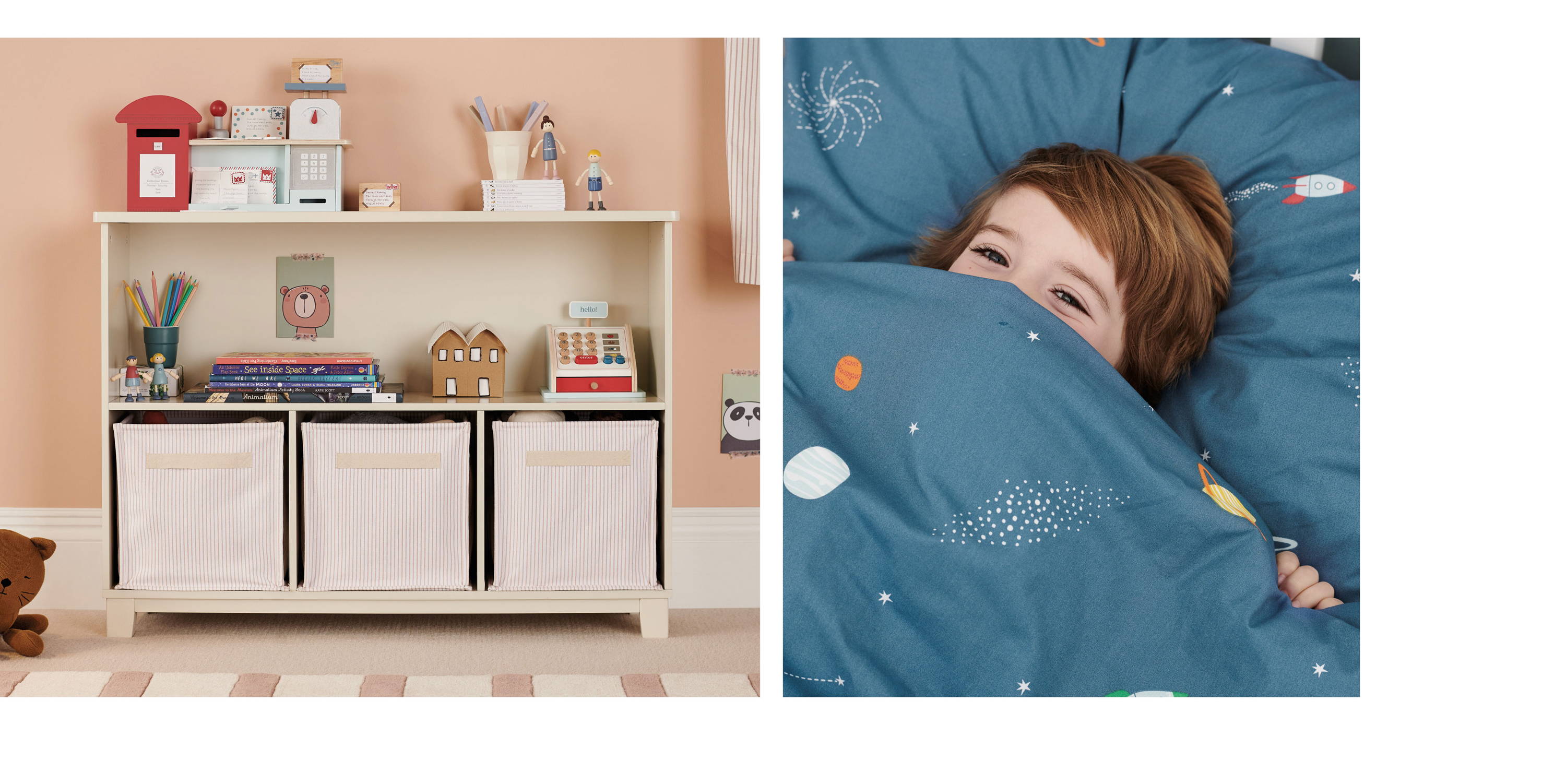 Award-winning
We are always one step ahead when it comes to product design, going the extra mile to ensure we deliver so much more than your run of the mill products. From bookcases that allow your child to see their books, to offering 3-in-1 space-saving storage solutions for toys and books, you'll find it here first. That's how we've come to win so many awards for our innovative product design.
Peace of mind
We only sell what is beautiful, purposeful, useful and smart; what's more, every product we make is tested to the highest possible safety standards for children. In the same way we'll never compromise on beautiful design, we would never compromise on safety and quality either.
This dedication to design and quality has earned us a Feefo score of 4.6/5 stars and 4.5/5 stars on Trustpilot