Up to 50% off Bedroom Sale
A sweet night's slumber starts with a good bedtime routine, an uncluttered space, and the comfiest of beds
Up to 50% off Bedroom Sale
A sweet night's slumber starts with a good bedtime routine, an uncluttered space, and the comfiest of beds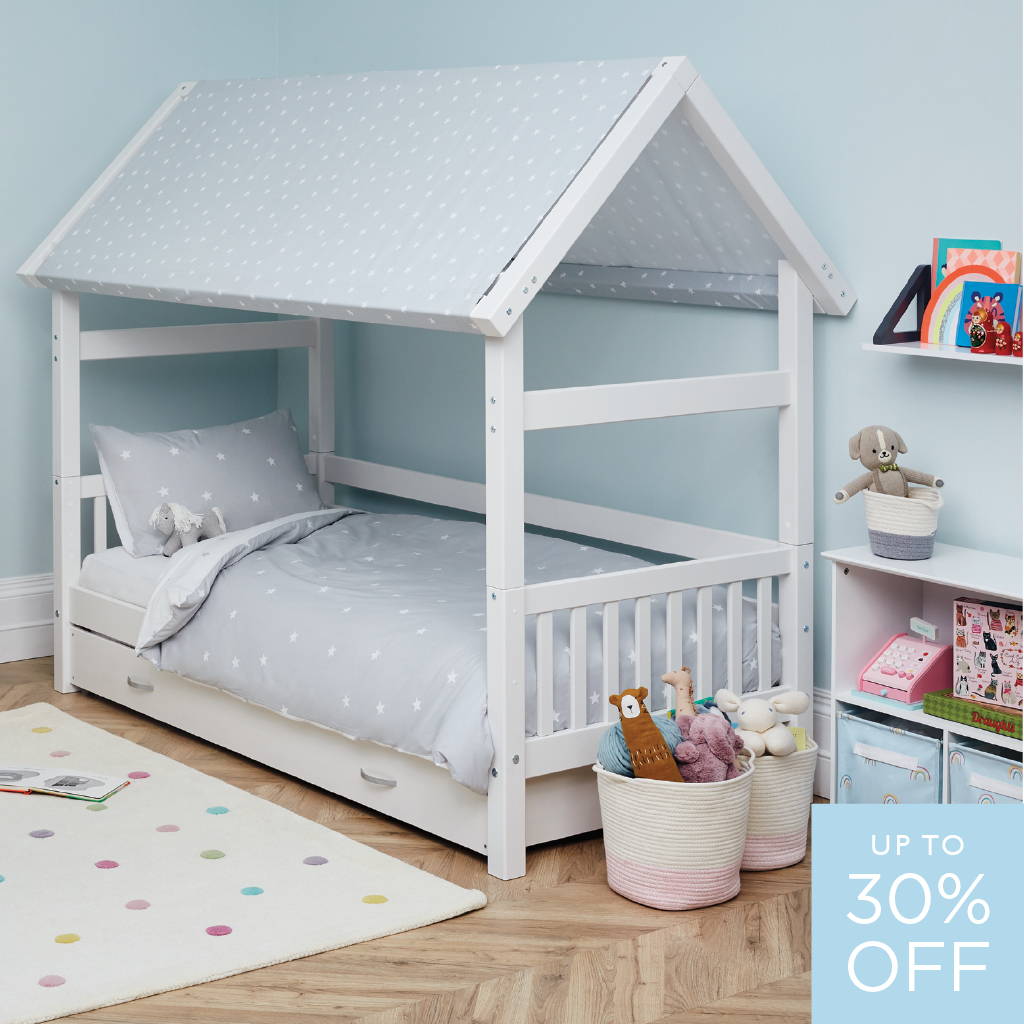 Early night's, under the weather days, sweet dreams, bad dreams... a bed is always there for your child. Discover our range of comfy beds & mattresses.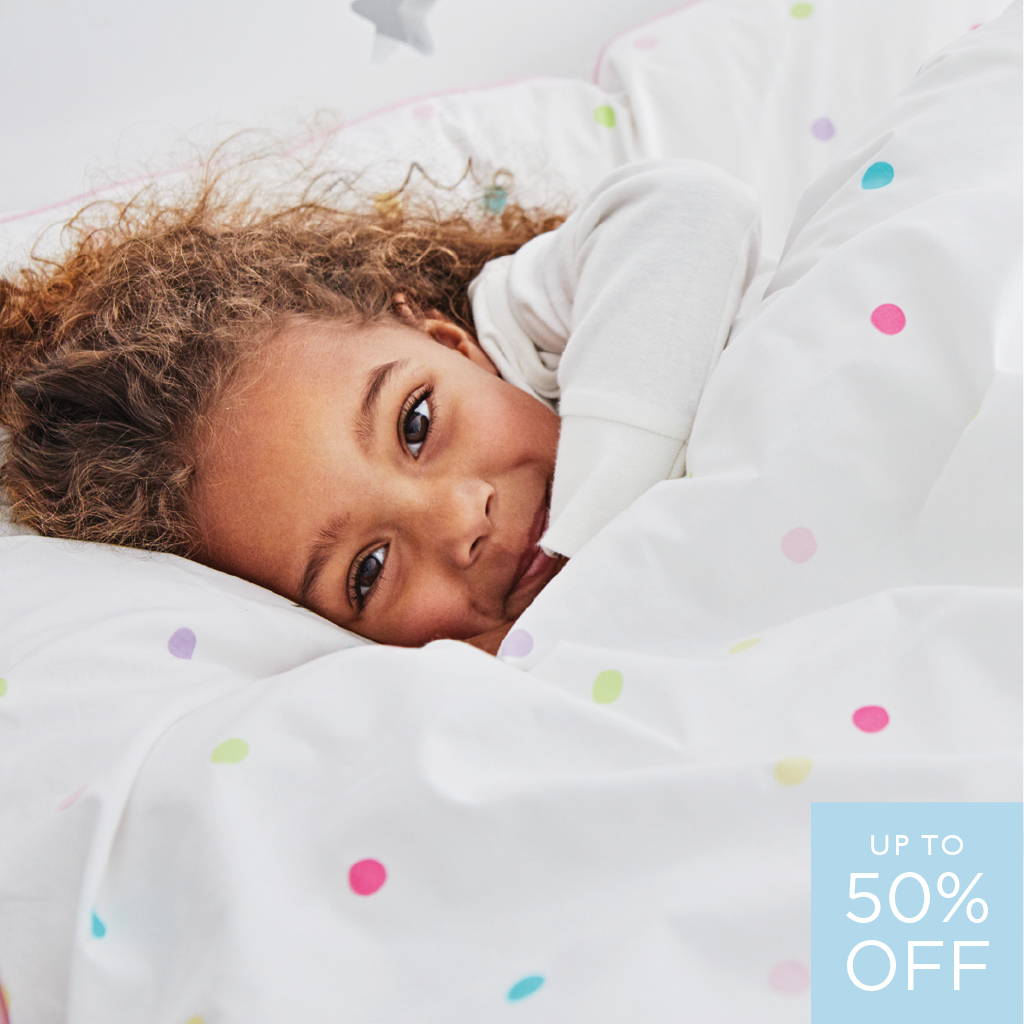 Winter nights call for cosy bedrooms. Create a snug nest with our pure cotton bedding, a soft wool rug, a pair of blackout curtains, and a child-safe lamp.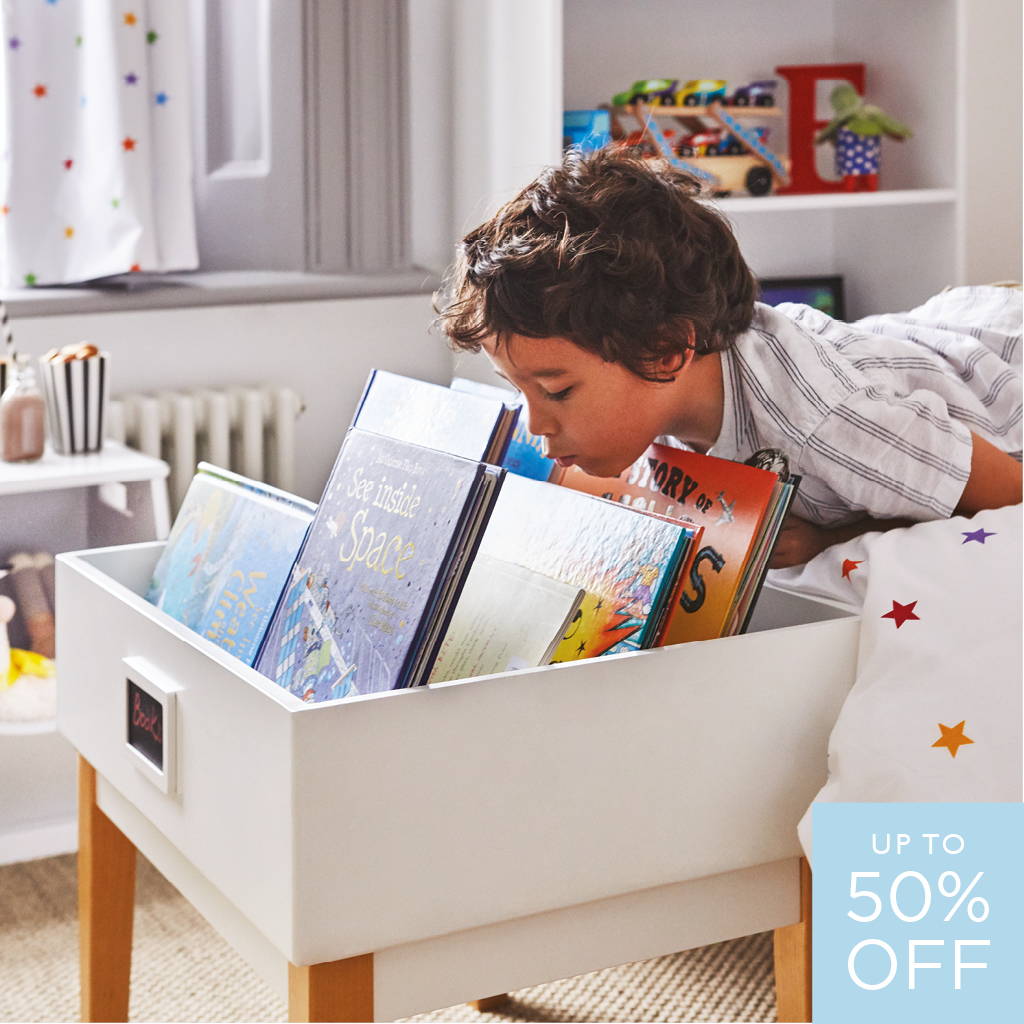 The best part of the bedtime routine? Snuggling down to share a story. Go for front-facing book storage to make choosing a story hassle-free.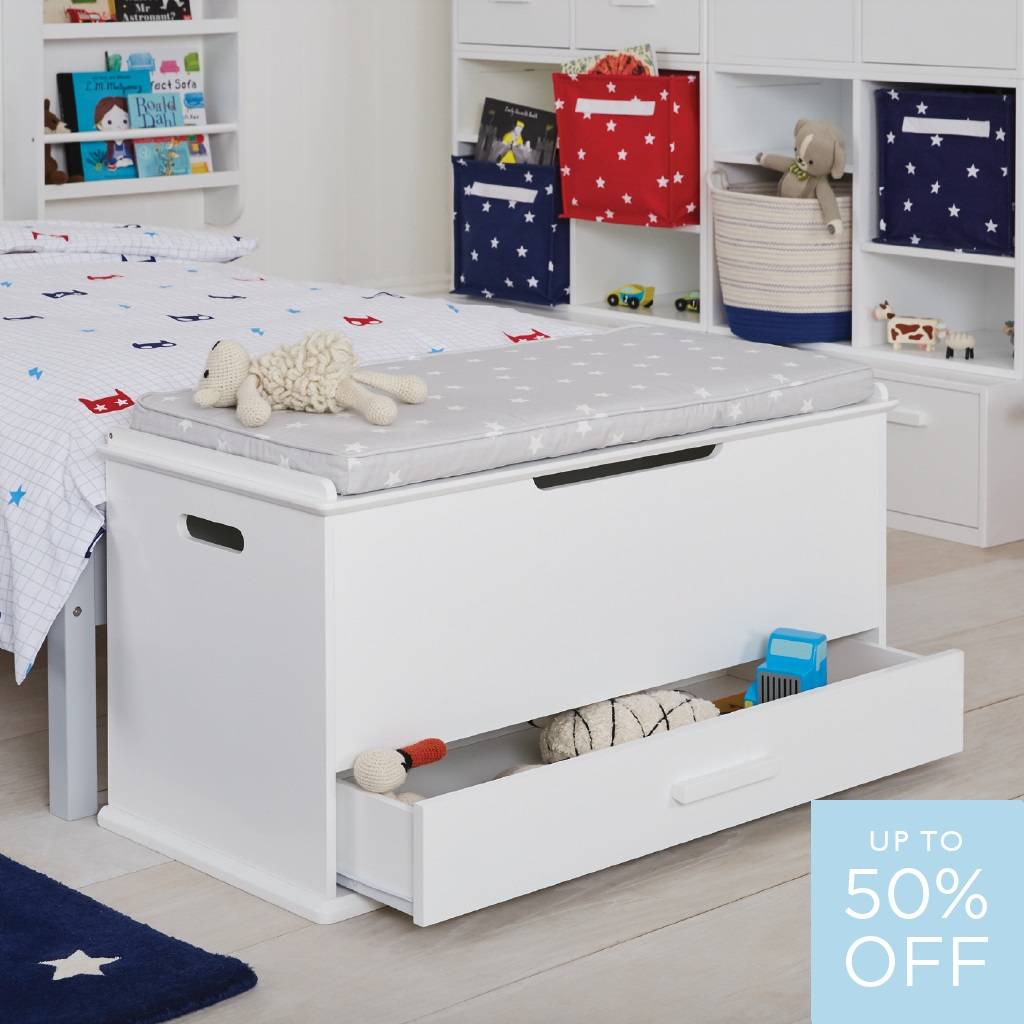 Children need a restful sleep space, free from distractions. Make tidy-up-time part of their pre-bedtime routine with these nifty storage ideas.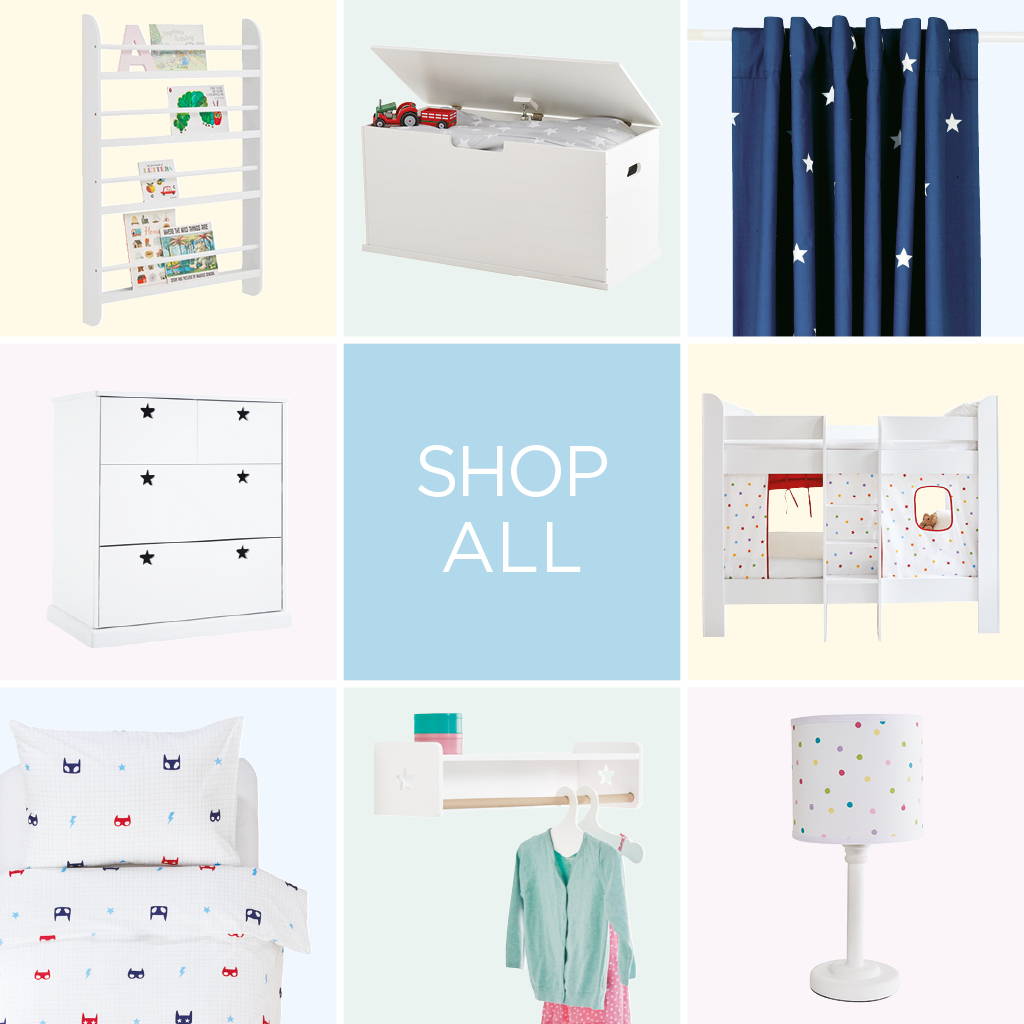 The ultimate sleep awaits your little dreamers with up to 50% off beds & bedroom accessories.